The island of Ios is one of the most popular destinations for young people who want to have fun as well as couples and families who want to have romantic and relaxing holidays. With many beaches for swimming, countless hiking trails, outstanding landscapes, beautiful alleys and wonderful traditional Greek flavors the island of Ios that combines everything is one of the top destinations for summer.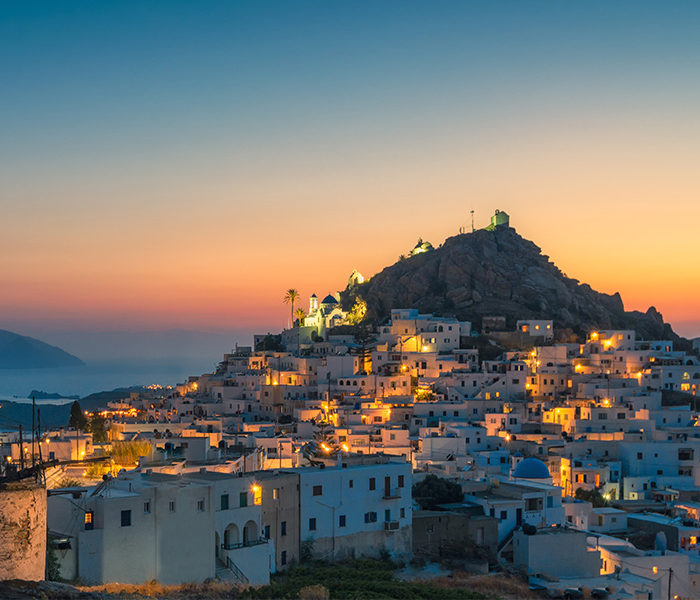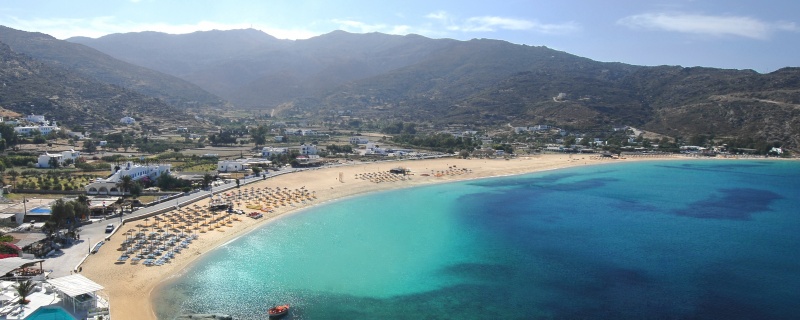 More than 20 beaches, most of them isolated, are waiting for you to explore them. The main ones are Manganari, Psathi, Agia Theodoti, Gialos, Koumbara and the most popular beach of the island, Mylopotas.
Water sports, beach volley, windsurfing and scuba diving are some of the activities that can be found on the beach of Mylopotas.
Organize a day trip around the island by boat and explore the hidden beaches and caves.
Visit sites of archaeological interest such as the Museum, the area of Skarkos, Homer's Tomb and the Venetian Castle.
Take a tour to Chora and wander the narrow cobbled alleys, visit traditional shops and taste the greek cuisine with local recipes in the restaurants. As the sun goes down, follow the steps to the highest point and enjoy a magnificent sunset.
If you are a hiker or you like walking, explore the countless trails of the island and visit the old windmills, the theater of Odysseus Elytis or the 365 churches of the island.
The island of Ios is accessible only by boat. There is a connection with Athens and its two major ports, Piraeus and Rafina. In Piraeus there is the possibility of choosing between several ferry lines while Rafina is next to the international airport. There are also ferries that connects Ios with all the nearby islands such as Santorini, Paros, Naxos, Mykonos etc.